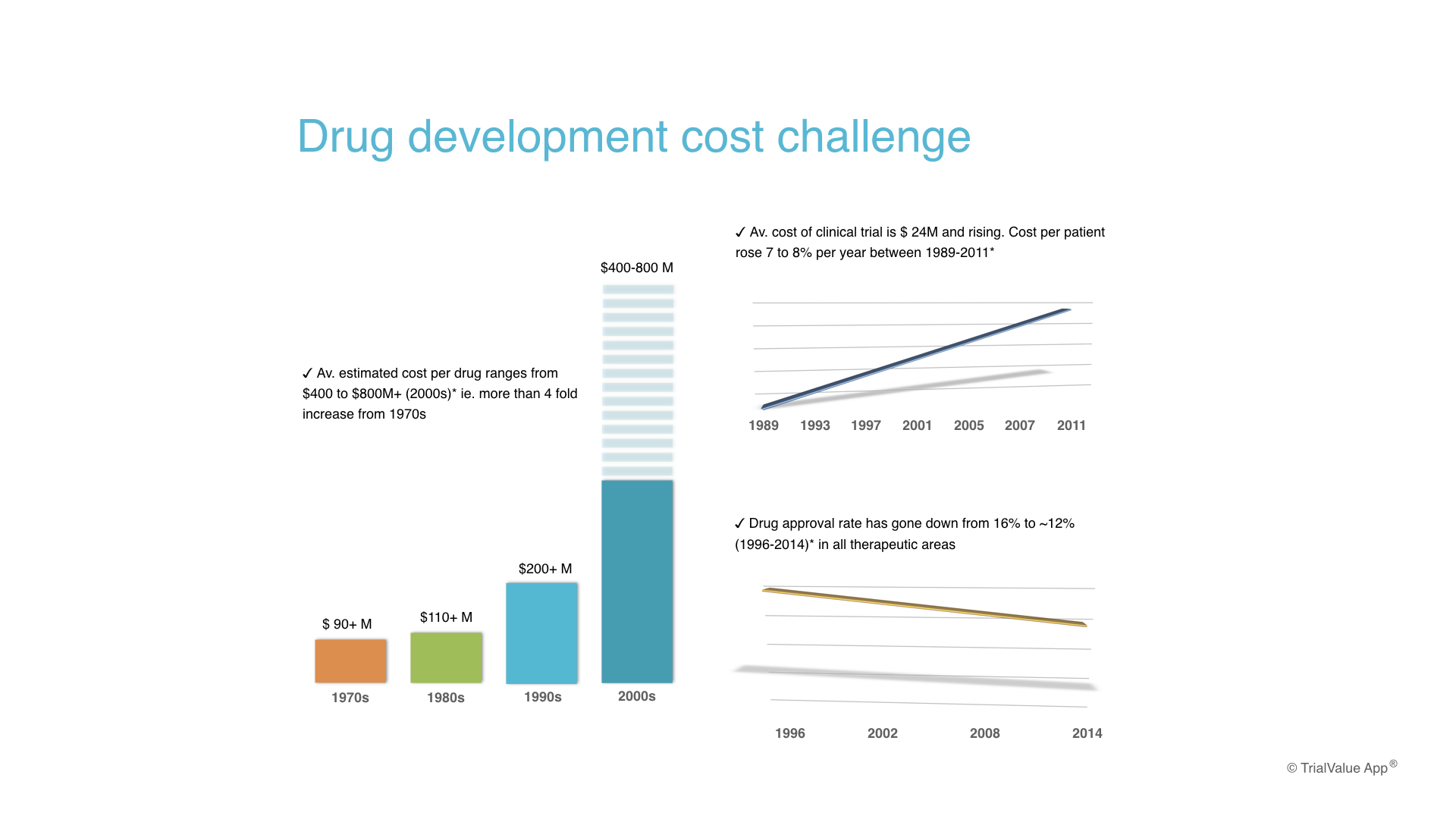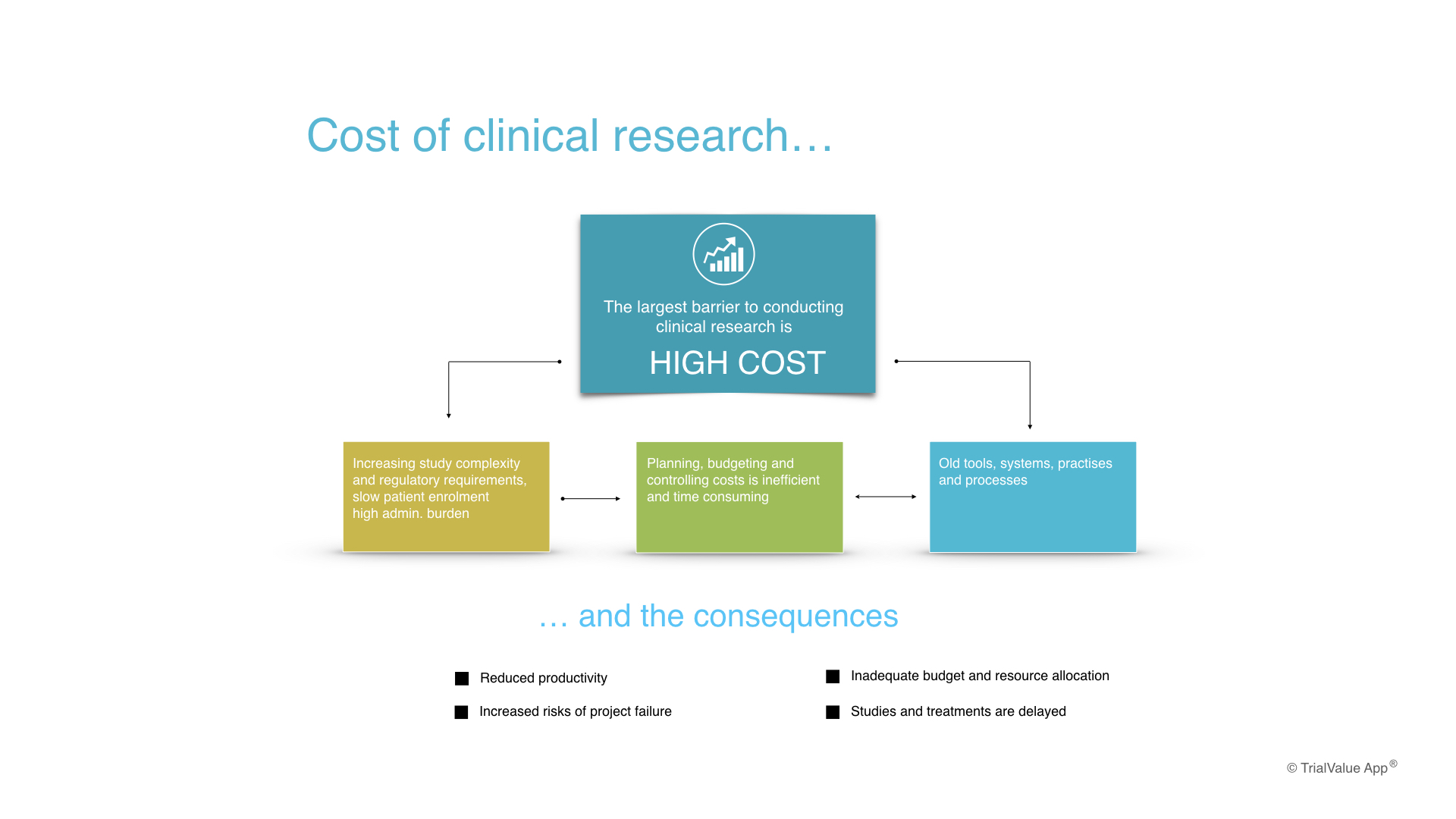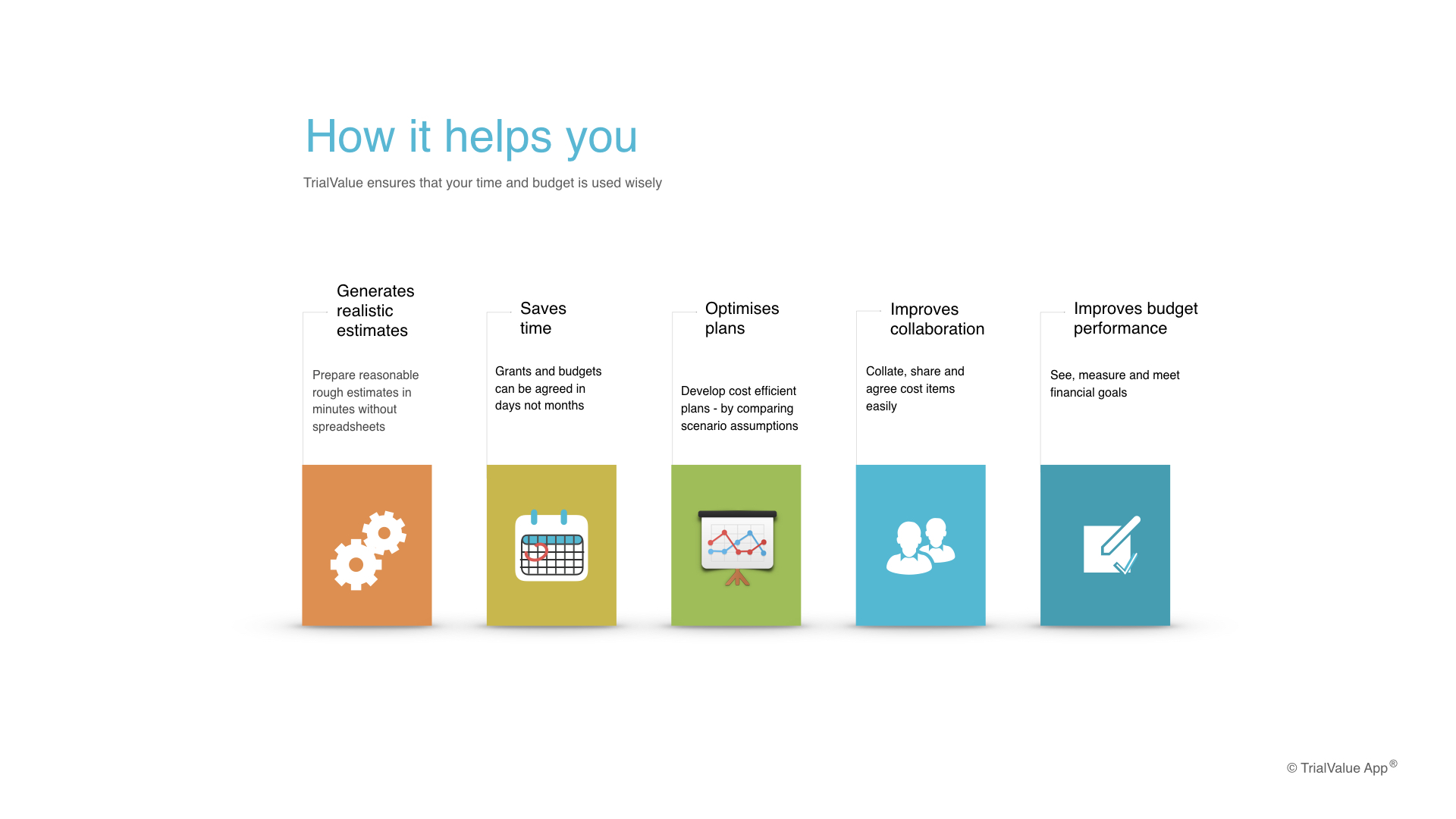 estimate and benchmark clinical trial budgets
TrialValue is a service platform and decision support tool for valuing clinical development projects.

We do this by using the TrialValue App application and algorithms and to estimate costs and benchmark budgets. It's an expert based cost estimation model that uses relationships between budget components and it factors in the overall project complexity in order to calculate a preliminary budget or provide guidance on the optimal budget range. Using key project inputs and assumptions, such as per patient cost, we can help you work a cost efficient program budget which in turn improves productivity. The platform can help teams to:
Improve study planning by estimating the cost of different feasibility scenarios

Facilitate budget discussion with sites, CROs, providers

Optimize protocol design by reducing study complexity

Achieve financial objectives and strengthens the due diligence process
Services
Web and mobile app software and expert advice via subscription model

Licensing and hosted solution

Cost estimation and budget benchmark support

Consulting - value optimization, financial analytics and protocol design
Learn more about TrialValue App methodology
- Try it. Register for a free 7 day trial.
- Working paper. TrialValue – an app and method to estimate and benchmark the costs of industry sponsored clinical research projects.